This is the support page for Earth Primer. If you are having trouble with Earth Primer, then please get in touch with us at support@earthprimer.com. We want to help!
We want to learn about any problems you might be having with Earth Primer so we can improve the experience for you and everyone else. It can sometimes be helpful to include information about your device model, OS version, and also Earth Primer version in an email.
Below are some answers to inquiries we've received. If the answers below don't address your problem/question then please get in touch.
I can't get past the evaporation screen
You just need to freeze the whole ocean at once. If you move your finger rapidly back and forth over the entire area it will eventually all freeze over. Good luck!
Looks broken on iPad Pro
Please update to the latest version of Earth Primer. This issue is fixed in version 1.0.3.
Stuck at loading screen?
If you are at a screen that says "Earth Primer," with an animated circle, then the app has loaded. Swipe to turn the page.
Make sure you are running the latest version of Earth Primer.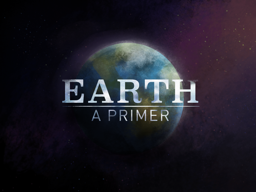 Done Loading.
Swipe to turn the page.
Why is some content greyed out?
If a page or chapter is greyed out, it means that you haven't completed the preceeding pages/chapters yet. Content is unlocked as you read the book; pages and chapters must be completed in order.
Each time you complete a page or chapter, a new page/chapter is unlocked. After you visit a page you can return to it whenever you want.
If you are having trouble finding the next page to complete:
The Index page is a good place to see which page is next: look for the dancing page.
Look for the spinning star on a chapter title page. Tap on the text it adorns. The dancing page is next.
Finally, if you go to iOS Settings > Earth Primer, you can always unlock (or relock) everything. But if you unlock everything all at once then you might be confused, because later pages assume you already understand concepts introduced earlier.
As you complete Earth Primer, more content becomes available:
How do I access the sandbox chapter?
To unlock the sandbox chapter you must complete chapter one ("Interior") and the first section of chapter two ("Surface"). The first section of chapter two is called "Tutorial." Some sandbox tools will remain locked, however, until you encounter them in the book. You must unlock all the tools by finishing the chapters.
Why can't I hear the music and sound effects?
Make sure your iPad's mute settings is off and you are running the latest version of Earth Primer. This can be confusing because media apps (e.g. Music) will still play sound via the built in speakers when mute is on, but software like games and Earth Primer will not. If you can hear the sound through the headphone jack but not the built in speakers, then mute is probably on.
Learn more about adjusting the mute switch here; it is slightly different on the iPad Air 2.
Other platforms and languages...
Dear friends on different platforms and languages: First, thank you so much for your interest in Earth Primer! I have been developing this labor of love project practically single handedly for over four years, and the response has been incredibly rewarding and inspiring. Second, I'm so sorry I don't have a version for your platform or language right now! It would make me very happy to offer ports and translations. Please be patient—I will begin thinking about how to get Earth Primer to you after the completion of the iPad launch.
The Macintosh version of Earth Primer is almost complete. I plan to do a Windows version as well. I regret to say that for various reasons platforms like Android look extremely unlikely at this point.
Beta versions in Spanish, German, and French are in the wings. Depending on how that goes, I'd like to do more.
If you can help test ports and translations then please let me know.
If you want me to keep you posted on any ports or translations, then signup for announcements here:
Are there bulk/educator discounts?
Something else?
If your question/issue isn't addressed above then please get in touch.